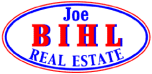 Questions & Answers
Q. What is the MLS?
A. As part of the National Association of Realtors®, your local Realtors' association is an organization designed to assist real estate agents from many different companies to cooperate with one another, to establish guidelines for service and ethical issues, and to strive to make the real estate community more professional. It also oversees the MLS computer system - the source that agents turn to first and foremost to find properties for their buyers.

The MLS (Multiple Listing Service) is an extensive database of information about properties for sale. It is through the MLS that most residential real estate deals are consummated. As real estate professionals, we have agreed to exchange information about properties for sale in order to help sell homes for the best price possible and in the least amount of time. We pay an annual fee to the Realtors' association for the right to publish information about your home in the MLS computer system and agree that our sellers will pay a commission to any licensed real estate agent that brings the buyer for their home.
Maximum exposure is the key to a successful real estate transaction and this crucial maximum exposure is gained through a listing on the MLS.


Q. Why should I use a flat rate MLS listing program like yours rather than just selling for sale by owner?
A. Flat rate MLS services provide far greater exposure than traditional for sale by owner (FSBO) marketing and advertising efforts. Relying on the traditional marketing and advertising associated with a FSBO plan (newspaper ads, unprofessional yard sign, open houses, fliers, word of mouth, etc.) is limiting, at best. Also, advertising your home for sale in the newspaper can become an expensive proposition. In most cases, real estate companies run newspaper ads to attract new buyers and new listings, more than to sell any home in particular. Ultimately you may find that most qualified buyers want or need the assistance of real estate brokers and agents. Thus, your property will be exposed to more qualified buyers through the MLS network since it's accessed by Realtors. Also, agents and brokers will feel more comfortable dealing with you knowing that their commissions are protected. Qualified buyers are those who have both a real motivation to buy and the financial ability to buy. The truly professional real estate agent will ensure that their buyers are pre-approved for financing before showing homes to them.


Q. Is this the same MLS that all of the Realtors in my area use?
A. Yes, your home will be listed by a licensed Realtor and your home's MLS listing will appear in the MLS for your area.


Q. How do you provide your services at such a low price?
A. Contrary to what you might hear from others, when we charge a flat fee our services are limited. You realize full services when Joe Bihl Real Estate procures a buyer customer who is ready willing and able to purchase your property. This is also when you pay a 3% professional fee (commission).


Q. Is it true that Realtors using the Multiple Listing Service (MLS) sell most houses and that they usually sell for a higher price than homes that aren't listed on the MLS?
A. Yes, it's true on both accounts. According to the National Association of Realtors, approximately 80% of all U.S. homes are sold through Realtors using the MLS and homes listed on the MLS average net proceeds of 7% higher than homes sold for sale by owner.


Q. When will my house be listed on the MLS?
A. Normally, your home will be listed on the MLS within 2 business days.


Q. How long will it be listed on the MLS?
A. Your home will be listed on the MLS for a maximum of 6 months unless you renew.


Q. Will my listing look the same as those who have agreed to pay a full listing commission to a traditional agent?
A. Yes. Your listing will look like all the other listings on your local MLS.


Q. How will I know if my property is listed with all of the correct information?
A. You will receive a copy of your MLS listing and you may make any changes you like, provided the changes are acceptable to the rules and regulations of your local MLS and Board of Realtors.


Q. Is the MLS really going to help me sell my home?
A. Listing your home on the MLS is crucial if you are serious about selling! As previously mentioned, up to 80% of all U.S. homebuyers use the services of a real estate agent. Their real estate agents use the MLS to search for homes on the market. Not only does the MLS provide a central location to advertise homes for sale to local agents, it communicates to them that the seller is willing to pay a commission to the buyers' agent. Thus, listing your home on the MLS serves to motivate real estate agents to show your home and to work hard to sell your home to their buyers. Surveys show that other methods of producing buyers and advertising are far less effective and rarely deliver satisfactory results.


Q. Do I have control over all listing information?
A. No. The MLS arranges required information according to multiple choice templates. We cannot customize the MLS data listed. Further, most fields are not transferred to public sites, only the most basic information will be displayed.


Q. What if I sell my house on my own?
A. This is yet another benefit that sets Flat Fee - Exclusive Agency, apart from traditional methods of selling. When you list your home you pay a flat fee of just $499, but you still maintain the right to sell your home on your own. If you find your own buyer, you will not be obligated to pay a commission on the sale.


Q. If Joe Bihl Real Estate brings me a buyer and sells my home, will I owe a commission?
A. Yes. If Joe Bihl Real Estate or any of our affiliated Realtors present a qualified buyer to you and that buyer purchases your home, this is when you pay a 3% professional fee (commission). You realize full services when Joe Bihl Real Estate procures a buyer customer who is ready willing and able to purchase your property


Q. If I find a buyer on my own, how much deposit should I ask for?
A. We suggest that earnest money deposits (also known as good faith deposits) be no less than 1% of the sale price. The larger the deposit, the more qualified and serious your buyer is and this helps to justify taking your house off the market. You might want to seek the advice of a real estate attorney for this issue.


Q. When a potential buyer calls, is there anything in particular that I should ask them before showing my home to them?
A. It's always a good idea to get the buyer's name and phone number in advance, so that you can confirm the appointment and follow up after the showing. Potential buyers tend to show up for the appointment more often when they know you have their phone number. Be sure to ask about their financing arrangements before you agree to show your home. Showing your home to financially unqualified buyers can be a major waste of time. Remember, there is a big difference between "pre-qualified" and "pre-approved" with regard to mortgage financing. One is a "looks good with the information that the lender has at that time" statement, while the other is an actual commitment to fund a loan. Also, it's a good idea to verify their name and phone number in either the phone book or on the internet, so that you can protect yourself and your valuables. Keep in mind that you are inviting strangers into your home and your safety is a key concern.


Q. What is a final walk-through?
A. Your buyer might want to have a final walk-through of the property just prior to the closing (either the day before or the day of closing). This is to ensure that the property is in the same condition that it was in when the buyer placed it under contract and to make sure that all conditions specified within the contract are met before the closing takes place.


Q. Should I be concerned about lead-based paint?
A. If your home was built before 1978; you are required by law to provide your buyer with a lead-based paint disclosure, along with the EPA pamphlet entitled, "Protect Your Family From Lead In Your Home".


Q. Should I be concerned about radon gas?
A. Radon is a naturally occurring, radioactive gas. It is impossible to detect radon without testing for it. For questions concerning radon, call the EPA's National Radon Hotline toll-free at 1-800-767-7236.


Q. Will you conduct open houses?
A. You may hold an open house of your own, if you so desire. However, we do not conduct open houses with this service. The fact of the matter is that open houses are primarily prospecting tools for real estate agents. Open houses are really a way for agents to get their names out there to prospective buyers who are early on in their quest to buy a home. Furthermore, very few homes are sold as a result of an open house because many of the visitors are tire-kickers, bargain hunters, nosey neighbors and people looking for something to do on the weekends.


Q. Will my property be listed on the internet?
A. Yes. Your property will be listed on www.realtor.com, www.sciotohomes.com, and possibly other real estate websites. These internet listings will give you national exposure to out-of-state homebuyers. Since many of your potential buyers will be from outside your local area, this exposure can be a vital component in selling your home quickly and for the best price. Realtor.com will obtain your listing directly from the MLS. Joe Bihl Real Estate will provide information to www.sciotohomes.com


Q. Who will do all of the paperwork involved in the sale of my home?
A. If you do not feel comfortable with doing the paperwork involved and feel you need professional assistance, we recommend that you contact a local real estate attorney to help you with the paperwork.


Q. If I don't hold an "Open House" or run newspaper ads, won't I miss out on numerous potential buyers?
A. The MLS and the right sales price are far more influential in the sale of your home than all other sales or marketing techniques combined. Although not common knowledge, newspaper advertising, TV cable access real estate showcase programs and open houses are sometimes implemented to generate future leads and listings for agents and brokers, not for marketing your home in particular. These sales techniques help to justify that the agent / broker is "earning" their commission for listing the property. Remember, statistically about 80% of all U.S. home sales are directly generated by listing on the MLS. Thus, these other methods of advertising serve primarily to enhance the professional presence of the real estate agent in their market, placate their sellers and encourage them to believe that they are getting more bang for their buck.


Q. Are there additional fees?
A. All of the fees we charge are listed and highlighted in the contract and in the website information at www.sciotohomes.com / Joe Bihl Real Estate.

If you have more questions call Joe, 740-574-0056 or email at ajbihl@frontier.com.




Records - We will supply a record of your complete transaction on CD with an advance fee upon request. This will include a copy of the MLS Listing Sheet, the purchase agreement and disclosures, the HUD-1 closing statement, the surveyor location report, and supporting documents. As a Seller, you may wish to include your listing contract, mortgage payoffs and other such documentation. As a buyer, you may wish to include your mortgage documents at no extra charge. This record will be prepared in PDF format.