Questions or comments on this page are welcome! webmaster@sciotohomes.com
Adware and Spyware

One of the biggest problems I've found facing computer users in the past year is the overwhelming amount of Adware and Spyware being installed on your computer by unscrupulous companies. If you have never used a Spyware/Adware removal tool, you probably have a lot of these little bugs slowing down your computer.

So what is adware and spyware?
Simply put, it's a program that might be running in the background on your computer or as a plug-in to your web browser. These programs collect information about you for advertising. They can use a lot of your computer system resources which makes your system run like crap (a technical term?) and cause plenty of mysterious errors.
Unfortunately many users don't know anything about it, what it is, what it's doing, and why your computer isn't working as well as it did a few months ago. It's not classified as a "virus" but it can be just as damaging, in my opinion.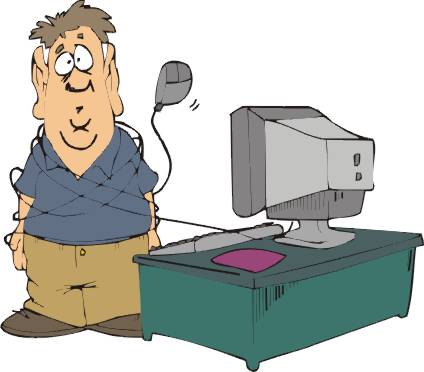 Why do I care about Adware and Spyware on your computer?
I'm concerned that your computer might not be working very well - making your websurfing experience frustrating. Bad for you as a visitor and bad for me as a webmaster. If you are on a dial-up modem it can keep your modem so busy downloading advertisements that you can hardly get to the sites you want - like ours.


How does adware and Spyware get installed on my computer?
If you've got kids... Seriously, a lot of these programs get installed along with free little games you download or play on the internet. You can also end up with spyware just from visiting websites or installing "helper" applications.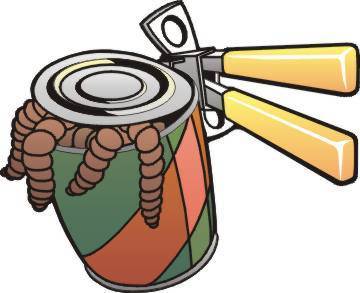 How do I know if I've got Adware and Spyware on my computer?
There are a few good indications of a problem
Adware and Spyware indications:
Pop-up advertisements - lots of them.
Website redirections - your browser doesn't "go where it's supposed to."
Browser home page changes - Your browser keeps changing your starting home page.
Poor system performance - this one's hard to define, but you know "something is wrong."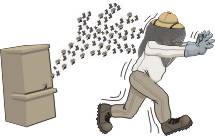 What can you do to remove Spyware and Adware from your computer?
I wish it were as simple as just deleting the offending programs, but of course it's not. The creators of these "helper" spyware programs have made it nearly impossible to get rid of them by deleting manually - this is intentional. Fortunately, there are a few free spyware removal programs available to you that make the job really simple. I've explained how to download and run these programs many, many times to complete computer novices and it has always worked out just fine.


Free programs for removing adware and spyware:

Microsoft.com is offering a free Anti-Spyware program (beta)
I've been using it and found it to be an excellent program. Lots of information available about it on the microsoft site.

Also "Spybot Search and Destroy" from safer-networking.org - Here's a direct download link from Cnet.com: http://www.download.com/Spybot-Search-Destroy It's free for personal use. There's a lot of really good information on spyware and the SSD program on the safer-networking.org website if you are interested, but you shouldn't "need" to read it to run the program. SSD has a helpful "immunize" function that will prevent adware and spyware from getting back on the computer after you clean it out - use this if you like.

Next, download and run the Free version of "Adaware." Here's a direct download link from Cnet.com: http://www.download.com/adaware It's also free for personal use. A really great program from the people at Lavasoft - http://www.lavasoftusa.com.

I've found that it really is necessary to use all of these programs to completely rid your computer of these malicious programs. One will find and remove things that the others do not - and since they are free anyway... use them all!
I've personally used these programs on all my home computers as well as my families machines. They work incredibly well and are simple to use, but that doesn't mean you can't possibly have problems - so use them at your own risk.

Finally, Be cautious of some spyware removal programs - including ones you need to purchase to use. Here's a link to the "Spyware Warrior" website. Scroll down the page to see how "anti-spyware" programs can actually be installing additional programs instead of removing them. You've got to give the spyware installers credit, they are very creative...
If I can be of any help please feel free to contact me. Webmaster@sciotohomes.com.

Thanks for taking the time to read this page and doing your part to keep the internet clean.